Bespoke Events
Collaborative Projects
Explorer Dome reaches 50,000 people every year. Since 1998 we have built a strong reputation for excellent, relevant, inspiring science outreach. We have run many regional and national projects that utlise our strong relationships with teachers and the wider planetarium and science centre community.
Whether it is supporting local schools or community events, CPD and training for staff or developing whole new show programmes, we always enjoy collaborating with organisations that share our enthusiasm for engaging all audiences with science.

Bespoke Show Programme Development and Delivery
We aim to help keep the public informed and school students excited about the latest research and newest innovations and opportunities in science and technology. For this reason we love working with experts such as researchers, STEM industry professionals, educators, learned societies or organisations who are passionate to get their message out to a diverse public and school audience.
Recent Projects
Explorer Dome recently developed an Energy Show with Thrive Renewables who then supported local schools to participate and learn about renewable energy sources for a greener future. In 2014 we were approached by the Royal Society of Chemistry to develop a planetarium show that explores the Chemistry of Water with a primary school audience. Through this project we created an internationally respected show, uniquely combining hands-on science experimentation and bespoke, immersive 'fulldome' graphics exploring the amazing Life of Water. Online resources developed by the RSC that accompany the show can be downloaded from Learn Chemistry.
Explorer Dome also worked alongside the BBC Stargazing Live Events Team in delivering their regional Stargazing Live Events in the South West and South Wales. Within the many space-related activities we ran, we developing a fantastic 'Cosmic Chemistry' show which launched in 2013 and ran throughout 2014 and 2015 at other venues such as Winchester Science Centre.
Shaaron Leverment has led all national projects with the British Association of Planetaria, such as those supported by the Science & Technology Facilities Council (STFC) and the UK Space Agency (Principia) Mission. We therefore have extensive experience managing projects that disseminate on local, national and international scales.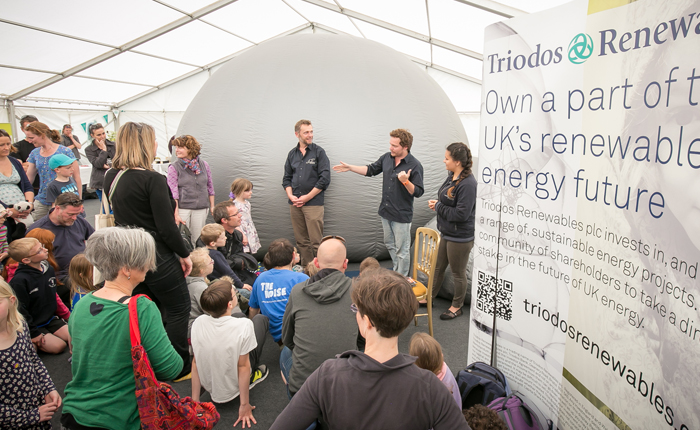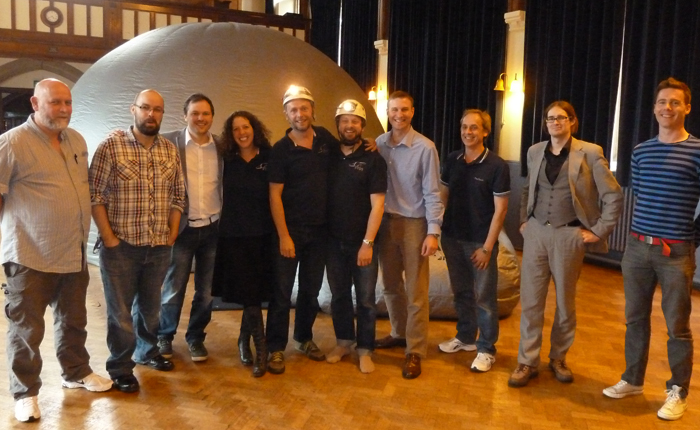 ---
Having Explorer Dome as our main partner was brilliant for us. You and your team delivered on every level.

BBC Stargazing Live Outreach Event Team
The highlights recorded mainly referred to particular activities, with Explorer Dome the most popular.

Bristol Festival of Nature evaluation report
You were without doubt the favourite part for many of the children ... I just wanted to say how much I appreciate you being so professional and adaptable!

BBC Learning & Food Connections Team
Back to top