Bespoke Events
Out of School Clubs
Shows for your Group
Do you run an after-school or holiday activity club? If you are planning a special club outside of school, these are some of our favourite events and all of our shows can be adapted for these groups. We focus a little less on specific curriculum aspects but keep in all the inspiration, education, audience involvement and FUN! If you have a mixed age group or a specific theme in mind, please let us know so we can adapt our shows to provide presentations that fit with your themed day!
Brownies, Cubs, Scouts, Guides, Beavers and Rainbows!
Does anyone fancy a Jamboree!? Or perhaps a visit from Explorer Dome to your scout hut? We often come to evening and weekend sessions for Guides, Scouts, Brownies, Cubs, Beavers and Rainbows and our most popular show is Space, helping towards awards like the Astronomer or Stargazer badges. We'll set up the Dome and can accommodate ~30 people at a time. Inside the Dome we explore the Sun, planets, dwarf planets, galaxies and black holes, but the highlight of this show is to sit under the stars. Learn how to navigate using the night sky, how to find the main planets and constellations visible tonight and relax with wonderful myths and legends in the stars.
Wrap Up Warm!
If the sun is setting by the time we finish, we will always aim to take the group outside after their experience in the dome to do some real star-spotting! Marvel at how well your group can spot any visible planets, see different colours in the stars, find the main constellations and understand the science behind the stars that only increases the awe and wonder...
.... weather permitting!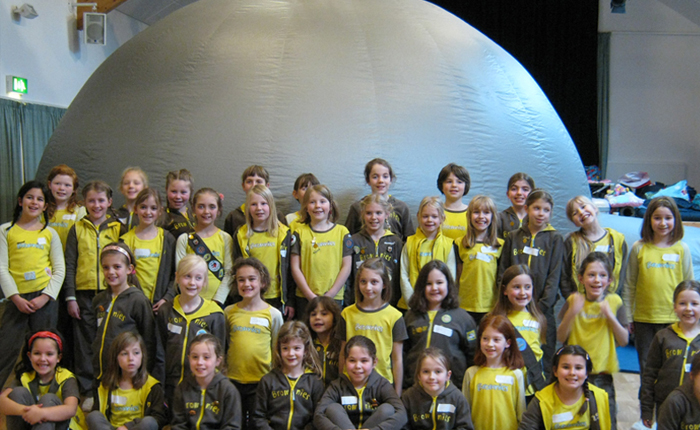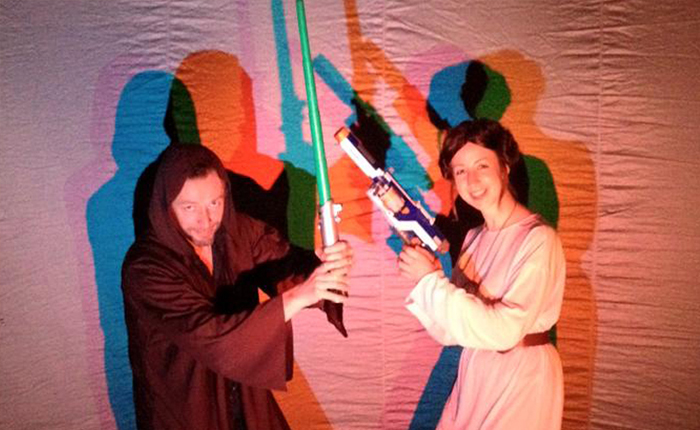 ---
It was worth every penny; I wish we could see more!

Clevedon Brownies, North Somerset
The presenters are warm and entertaining... brilliant at giving people the confidence to enjoy looking up and an interest to know more.

Stargazing Night, Winchester Science Centre
Thank you for your help at Fundays this year... already described as 'the best Fundays in a very long time' by groups that attended

Gilwell Park Scout Adventure Fundays
Back to top