Bespoke Events
Weddings, Parties and Events
Fun-filled fascinating shows!
If you are planning a wedding, student ball or party and would like something a bit different for your guests, our lively shows and friendly presenters will bring a truly unique sparkle to your event!
With years of experience working with a wide range of audiences of varying ages, knowledge and interests, we will bring you enthralling entertainment, professional experts and provide a family-friendly experience that everyone will really enjoy.
Stars or Bubbles?
Shows we recommend as firm favourites for weddings and parties are:
Space Shows We can set up our mobile planetarium and entertain guests both young and old inside the darkened dome. Choose between set shows at fixed times (30-50-minutes long and suitable for larger events), or a more informal, drop-in arrangement. Explore the sun, solar system, stellar evolution, the ultimate fate of Earth, the possibility of life on other worlds and relax under the beauty of the night sky. Guests can learn to spot their favourite constellation, find their own star sign, explore the scientific basis for the zodiac and quiz the experts about life, the universe and (nearly!) everything. Become an expert and impress at future dinner parties with your astronomical knowledge!
The Bubble Show This interactive show does not require the dome but is a tried and tested family favourite. Our presenters will set up a wonderful and delightful series of bubble experiments in a show for all your guests. We promise to engage young and old with our bubbles that grow, shrink, float, sink, burn and even explode!
If you would prefer, please browse all of our shows or simply get in touch to discuss your planned event. We will do our best to adapt our shows to provide something that fits perfectly with your event.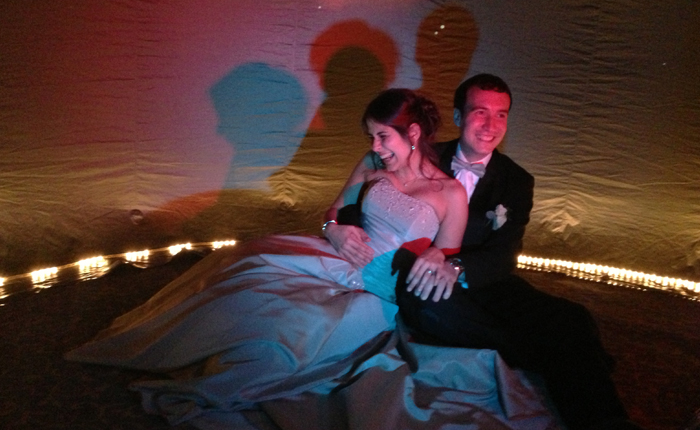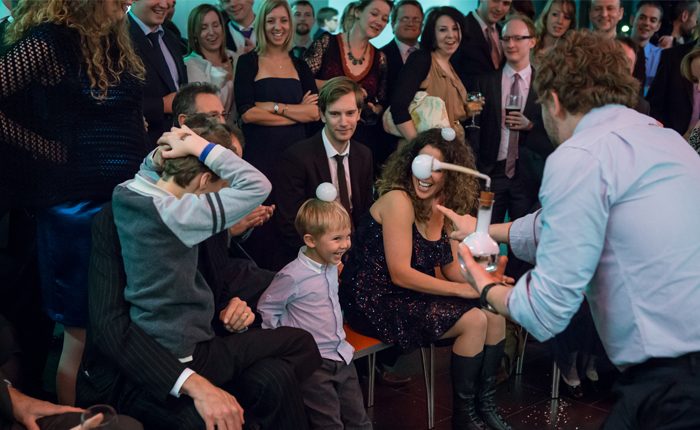 ---
We heartily recommend Explorer Dome to any couples wanting their wedding day to have something quirky and memorable!

Nerys & Lee, Ashton Court, Bristol
It was such a memorable experience that our guests still talk about it four years on!

Mat & Ollie, Leigh Court, Bristol
The presenters are so professional, charming and entertaining – they managed to enthuse 2-year-olds and 90-year-olds alike!

Jenna & Ben, M-Shed, Bristol
Back to top