Bespoke Events
Shows for Adults, Families and Festivals
Bespoke Shows for your event
If you are planning any kind of adult or public event, Explorer Dome can help bring a unique "wow!". Our engaging and lively style works with a wide range of audiences of varying knowledge levels and interests. We recommend Space shows for adult audiences or a range of recommended family shows for public events. We can also adapt our content to provide presentations that fit perfectly with your theme.
Fun-filled family learning!
The most important influencers in a child's education are parents, carers and families so we absolutely love being involved in events that promote learning together as a family. Our domes are fun for all the family and audiences of adults and children together are a recipie for shows jam-packed full of inspiration, humour, fun and experience - it's a winning formula at any event!
Working with universities, museums, science centres, outreach events, festivals and even the BBC, we have decades of experience in running family shows for a wide variety of audiences.
Family Shows at the End of School
If you have capacity during the school day, why not invite parents to join in the science learning. Schools are often thinking of creative ways to get mums, dads, grandparents and carers involved so why not see if they would enjoy coming in with their children at the start or end of the school day?
You may have seen us at...
BBC Stargazing Live Event (South West)
BBC Bristol Food Connections
Big Bang Bristol
Big Bang Fair, NEC, Birmingham
Bristol Festival of Nature
Bristol Museum
Camp Bestival
Colston Hall, Bristol
Digital Kids Show, Manchester
IoP Festival of Physics, Bristol
Natural History Museum Lates
Royal Albert Hall
Science Museum Lates
University Outreach Events (e.g. Bath Taps into Science, Birmingham "Think Corner" Pop-up Shops)
We particularly enjoy supporting local community events (e.g. Backwell Festival, North Somerset) or setting up in Shopping Centres to entertain weary shoppers and their families!
...And of course, look out for our presenters at Local Star Parties across the South West!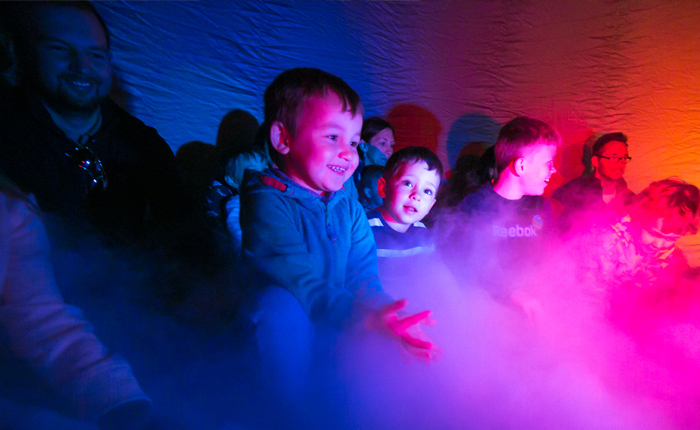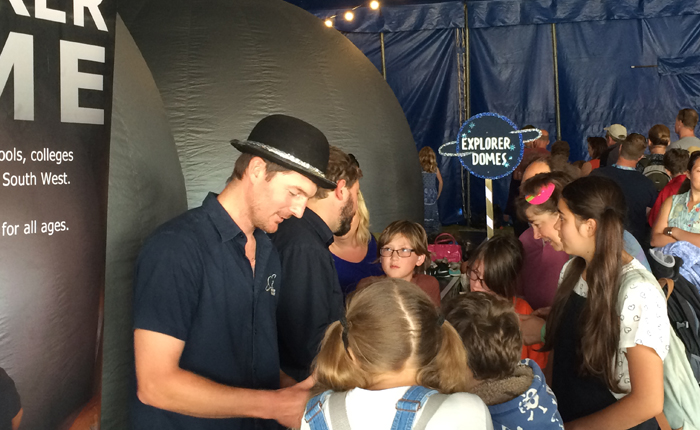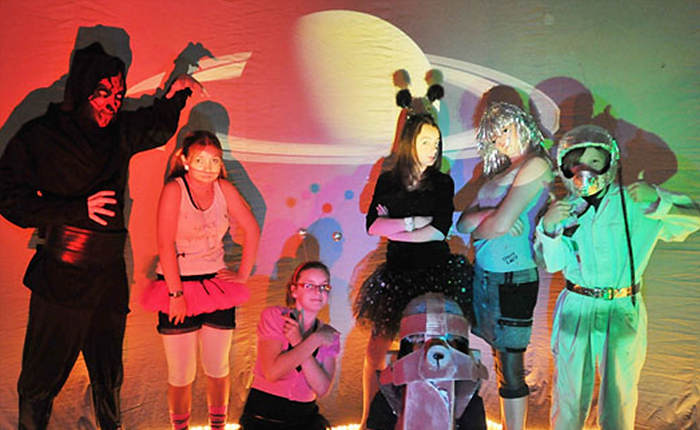 ---
The presenters are warm and entertaining... brilliant at giving people the confidence to enjoy looking up and an interest to know more.

Stargazing Nights, Winchester Science Centre
It was fantastic, incredibly popular - the event was a great success and we have had excellent feedback."

Natural History Museum Lates
You were without doubt the favourite part for many of the children ... I just wanted to say how much I appreciate you being so professional and adaptable!

BBC Learning & Food Connections Team
Back to top