Booking Information
All you need to know to plan a vist
Availability
We tend to book up about a term in advance, and busy times can book 12 months ahead (for example British Science Week in March) so it's worth giving us as much notice as you can.
For short notice bookings, please do still get in touch in case of any cancellations / movement in the diary. We will always do our best to come to you!
Where do we travel?
We regularly travel throughout the South West, South East, South Wales and the Midlands.
If you are further afield, we can still come and give you a quote to include the additional travel costs. We also travel internationally.
Why not have a look at a map of our recent travels to give you an idea of where we have been!
How big is the Dome?
Our Standard Dome takes up a floor area of 6 metres x 7 metres. The height is 3.5 metres - and it is worth checking for suprise hanging projectors and lights! As a rule of thumb, we can fit about 30 people inside the Dome per show, but if you have older students or adults, you will need our larger Dome (which still requires 3.5 metres height, but takes up a larger 8 metres x 9 metres floor area). If you have classes of infants or juniors, you can get up to 40 inside this larger Dome!
Chemistry shows do not use the Dome and so can accommodate up to 70 per show.
What does a venue need to provide?
Dome visits need an indoor space large enough with a smooth, clean floor and access to mains power. The Dome can only be outside if housed in a floored marquee... otherwise it will blow away!
Chemistry shows require a space large enough to accommodate your audience and access to 2 tables and mains power. Chemistry shows also need access to hot water (not needed in the same room) and benefit from high ceilings and the capability to isolate heat/smoke detectors, as these shows can involve freezing fog, fire, flashes and bangs. If some of your audience would benefit from being on benches or chair, it would be really helpful to have these nearby or set up at the start of the day.
How does a timetable work?
Shows last between 40 and 55 mins, depending on your audience and timetable requirements. We can usually fit 2 or 3 shows into a morning and 6 or 7 shows into a full day visit, but capacity of shows and timetables vary depending on the type of show you choose.
If you visit the page for a particular show topic from the menu above, each show summary has detailed information of the capacity of each show, length and national curriculum links.
We can certainly bring an array of different show topics in the same visit, but this may reduce the number of shows possible to fit in a single day.
What else should you know?
We will need reasonable vehicle access to the hall – let us know if access is likely to be poor (e.g. many steps or long distances) as this will affect the schedule and the preparations we need to make for the day.
At least one member of staff must accompany the children during the shows but we promise they will enjoy it! For family shows, all children under 7 should be accompanied by an adult.
If you prefer, do feel free to get in touch and we can help with your plan.
Schools for Children with Special Needs
We love the work we do with SEN schools as the Dome is a wonderfully immersive and relaxing environment and a perfect place to learn for children with special educational needs. Merging the very best bits from different shows, we aim to make the shows as multisensory as possible. We recommend themes of 'Space and Rockets' (inside the Dome) or 'Bubbles' (outside the Dome) for all abilities, but can adapt most of our other themes for children at NC level 1 or above.
People who can't crawl or are in wheelchairs can be accommodated, but this does reduce the capacity for our Dome shows so please notify us in advance.
We recommend a maximum capacity of 25 inside the Dome including teaching staff and carers and for EBD students we would suggest smaller class sizes than this.
Some presentations include flashing lights and loud noises so presenters should be notified of children who are adversely effected by this (e.g. behavioural difficulties, autism or epilepsy) and we can adapt the shows accordingly. We can give you a full break down of the show in advance and our presenters can use some Makaton signing in the shows to help with understanding.
What about Corornavirus?
Covid restrictions are relaxed, but Explorer Dome remains mindful that if you have a highly vulnerable group or are concered about risks, we can work with you to find the best solution and ensure everyone feels confident about the visit, be that physical visits that allow for greater distancine, or online at-a-distance delivery which remains an option.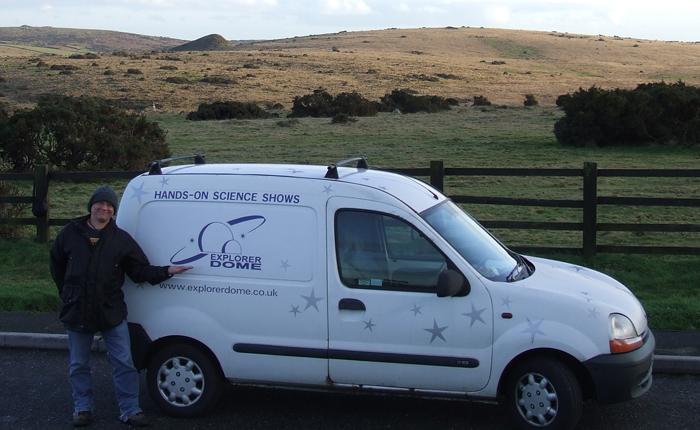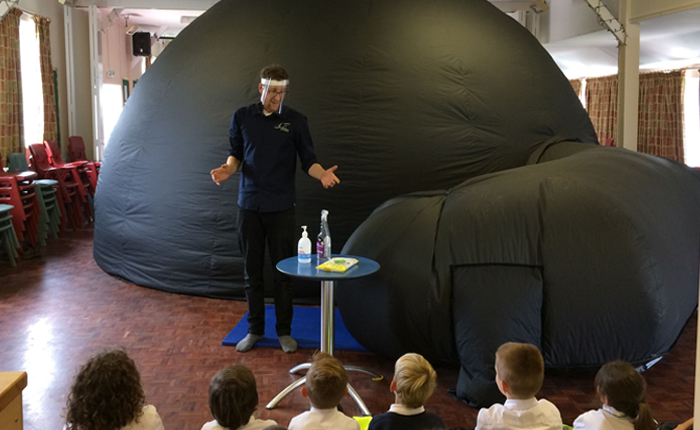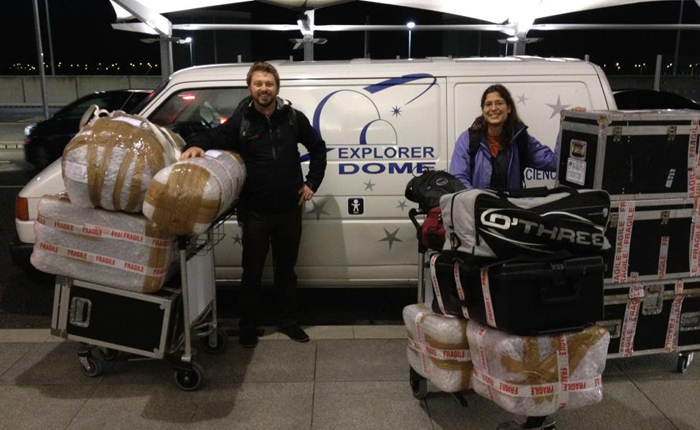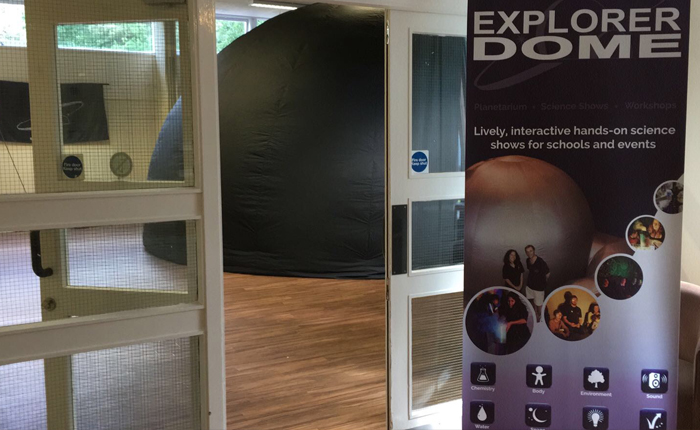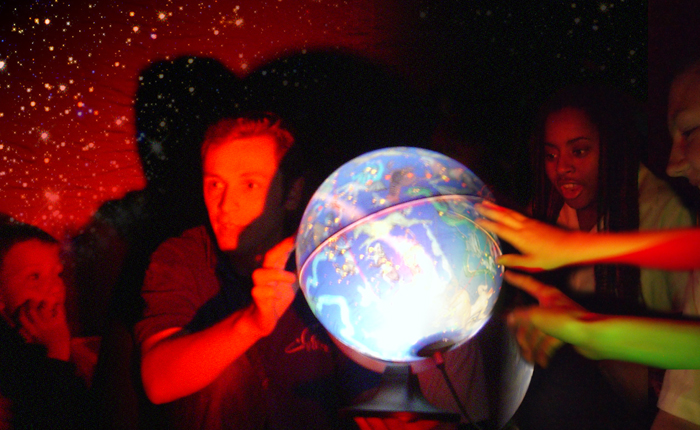 ---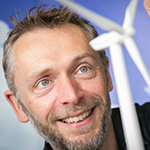 Ben Brown
Founding Partner
---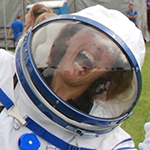 Shaaron Leverment
Founding Partner
---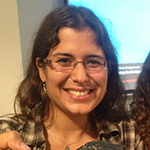 Matina Payton
Partner
---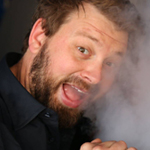 Josh Yates
Partner
---
---
Your engagement, professionalism and interaction with the children was amazing - we will definitely be booking again next year.

St Pius X Catholic Primary, Bristol
All the staff agreed that we haven't seen the whole student body so thoroughly enthused about science since … the last visit by Explorer Dome!

Charter Primary School, Chippenham
The visit was and is incredibly successful ...to the point where some students still say it was the best day they ever had at school!

American Academy, Larnaca, Cyprus
Back to top