We have landed at Camp Bestival!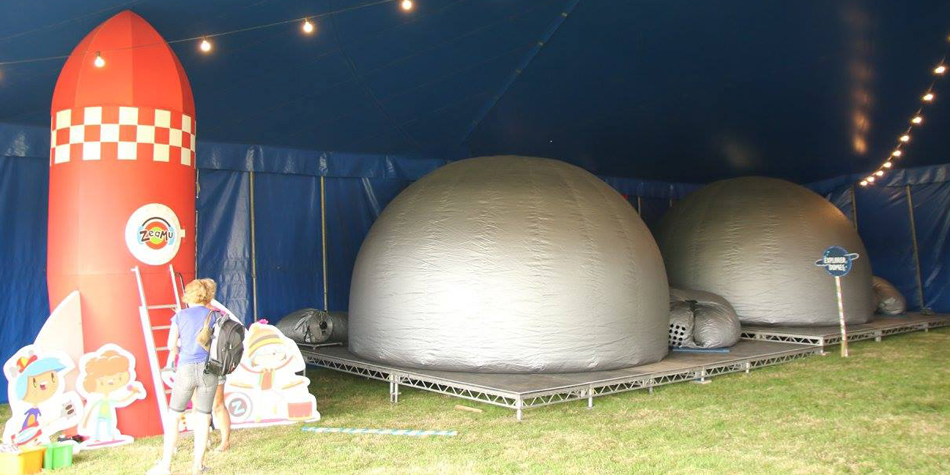 It's an intergalactic three-day extravaganza into Space at Lulworth Castle in Dorset this year! We're all set up in the 'Mission Control' big top tent at Camp Bestival 2016, with two Explorer Domes children and adults alike on an interactive tour through our solar system and beyond!
Our amazing team of presenters are also keeping the queuing crowds entertained with hands-on science and chemistry demonstrations including an inflatable solar system, a giant cratered moon, dry ice, popping rockets, liquid nitrogen, foggy bubbles, shrinking balloons and smoke rings.
Come on by and say hello if you're at the festival with your family this year, or get in touch with us if you're organising an event and would like a couple of pop-up planetariums as the icing on the cake!