Dome on Tour:
The Channel Islands 2017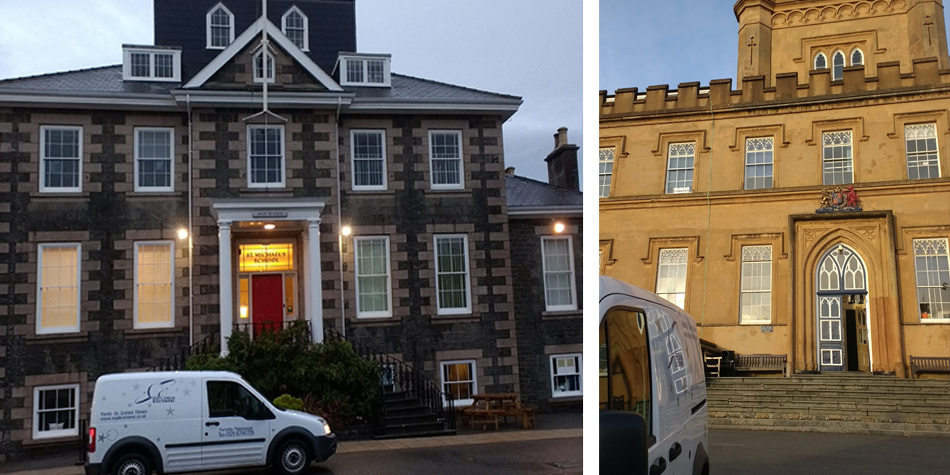 An annual trip to Guernsey has been an Explorer Dome tradition for nearly 15 years. Given our long history, we imagine that a large proportion of the island's under-30's must have now been inside Explorer Dome! But we had also never before brought our unique brand of presenter-led interactive science shows to Jersey. So the mobile planetarium and a huge pile of kit was squeezed into a van and we headed off on the ferry.
St Michael's Prep school was our first ever school in Jersey. Welcoming and great fun, they enjoyed their day of Light shows so much that we were invited back for a second day before we hopped onto the ferry to visit six schools in Guernsey, covering a range of our science topics: Space, Light, Body, Forces and Environment. Ben and Jim were kept busy, delivering 46 shows to around 1300 children in two weeks. With the majority of these children being from Guernsey, we must have seen a significant portion of the island's 4-14 year olds over the course of the tour!
Every school was wonderful. Elizabeth College made extra effort to host an evening for a local cubs group looking to earn their astronomy badges. It is always an absolute pleasure to help inspire scouts, guides, cubs and beavers and the event was enjoyed by all. Equally rewarding was our day at Le Murier special school, where we met some fantastic children and staff and enjoyed helping to make science accessible to those with complex learning needs.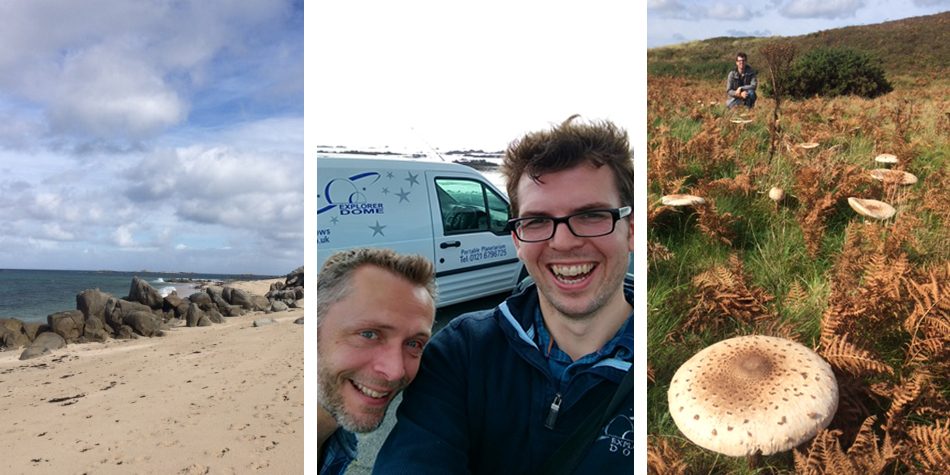 Of course, we also managed to squeeze in a trip to some of the other beautiful islands. Herm contained excellent and enormous parasol mushrooms (very tasty but beware... just make sure you identify them correctly!). We also got to sample plenty of the local cuisine and were lucky enough to coincide this visit with the legendary Tennerfest!
Both Guernsey and Jersey are welcoming, friendly and beautiful places, and with so many fabulous teachers and students and with so many of the Channel Islands' children getting a hands-on interactive experience, science surely has an exciting future in this sunniest place in the British Isles.
Farewell Guernsey and Jersey and we hope to see you again next year!