A Brand New Big Dome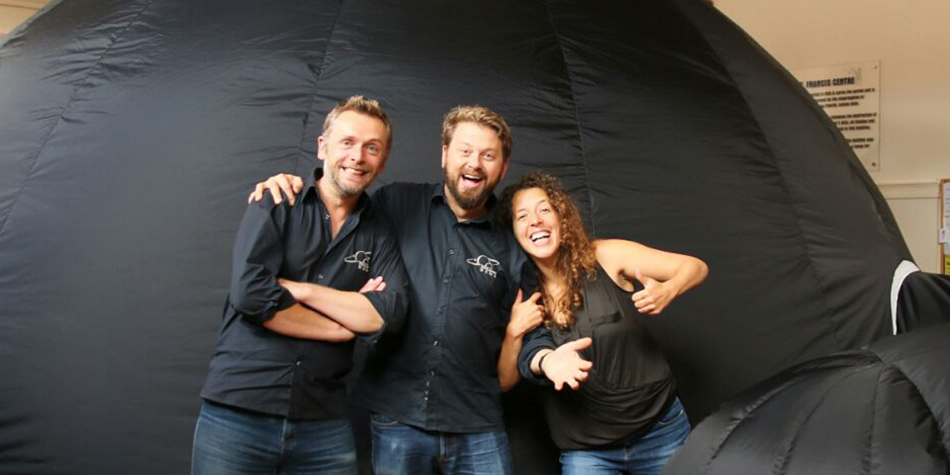 A New Dome for New Technology
Explorer Dome has been touring schools since 1998. From the very beginning we have always used Starlab domes, based on those first designed in the late seventies. We love these domes! The distinctive tunnel design has also proven to be a huge hit with hundreds of thousands of children who have been into our domes, as the magical and (a little) spooky portal into what seems like another world within.
When we created our show, The Life of Water, with the Royal Society of Chemistry, it used beautiful bespoke fulldome animations and we needed a dome that was suitable for digital projection, with a bit of extra space for our hands-on experiments inside.
There are many different domes designed specifically for digital projection, but for us there was only one manufacturer who could meet our specifications and quality requirements… and only one who would also build us a tunnel: Main Sequence Projection Domes (MSPD). Based in the North of England, MSPD have built on the pioneering work of the late, great Ray Worthy, and is run by the affable and knowledgeable Richard Lake. Richard is himself a mobile dome operator, so knows precisely what is required to achieve excellent results. The quality of material and interior surface is incredibly smooth and so we are all really pleased with our new domes. They will continue to delight for many years to come!